Jakub Zientala is co-founder and Government Relations Manager of the European Kratom Alliance. He has appeared on KSP episodes #82 and #96.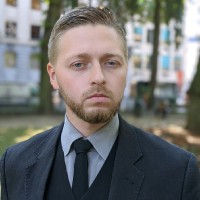 In this episode we have an update about regulation of kratom as a "psychomodular" substance in Czech Republic. We also talk about the legal status of kratom in the Netherlands and other European countries. Stick around for the whole episode, as Jakub unveils some exciting news about kratom in Southeast Asia.
European Kratom Alliance eka.eu/
Kratom Science is on Facebook.com/kratomscience, Twitter @kratomscience, TikTok @kr80mscience
Music: Risey, "Memories of Thailand"
Kratom Science Podcast is produced by Brian Gallagher for KratomScience.com
So far we don't do advertising or ask for donations, but please support the Kratom Science Podcast and Like, Subscribe, Share, Rate, Review, and Comment wherever you listen to podcasts. Thank you!
Disclaimer: None of the content on this or any episode of Kratom Science Podcast, Kratom Science Journal Club, or on any of the pages of KratomScience.com constitutes or should be considered medical claims or medical advice.